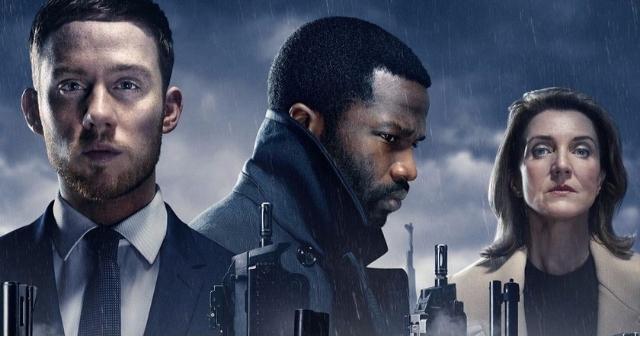 The Release Date for Gangs of London Season 2 Has Been Confirmed!
Gangs of London is a British action crime drama TV series based on the 2006 video game of the same name. The series is produced by Pulse Films & Sister. The first series premiered in the UK on 23 April 2020 on sky atlantic. The series follows struggles between rival gangs and other criminal organizations in London.
The idea was taken by Gareth Evans and Matt Flannery who are well known for their work on "The Raid" action crime films.

Has Gangs of London Season 2 Been Confirmed?
Gangs of London became the huge Sky Original drama released on the channel in the past five years and was a super hit series for Sky Atlantic in 2020.

There is no doubt about the fanbase earned by Gangs of London and Hence Fans are waiting for more of Gangs of London. We are here to keep you updated with all the a
authentic information of Gangs Of London Season 2.
Keep reading for more

Yes, season 2 of Gangs of London has been confirmed. The wait is over and just like you, we can't wait to welcome Gangs of London Season 2. It's finally returning for another season.

Gareth Evans shared a post on Instagram in May 202 announcing the news of the second season of the Gangs of London.
MAY YOU LIKE:- The Sinner Season 4: Latest Updates, Cast, Plot, Trailers, & Spoilers for 2022!
When is the Release Date for Gangs Of London Season 2?
Unfortunately, The Release Date for Gangs of London Season 2 has not been finalized yet, Although the cast for Season 2 has been finalized. There is no official release date coming out yet.

However, Gangs of London Season 2 started filming in June 2021. Sources revealed that the statement is made by Gareth Evans about the film taking 3 years to complete.

If We make an assumption, there is a high chance that Gangs of London Season 2 might be released in 2022.
Who Is Returning for Gangs of London Season 2?
Season 1 Cast members have been confirmed to return

They are listed below


Sope Dirisu (Elliot Finch)
Michelle Fairley (Marian Wallace)
Brian Vernel (Billy Wallace)
Pippa Bennett-Warner (Shannon Dumani)
Lucian Msamati (Ed Dumani)
Paapa Essiedu (Alexander Dumani) Valene Kane (Jacqueline Robinson)
Orli Shuk (Luan Dushaj) 
Narges Rashidi (Lale)
Asif Raza (Asif).

However, we are not sure whether Joe Cole will return as criminal Sean Wallace or not?
His name has not yet been announced by Sky in the official cast list.
MAY YOU LIKE:- Teenage Bounty Hunters Season 2: Why Netflix CANCELLED the Sereis?
Who Are the New Cast Members for Gangs of London Season 2?
Sky has announced five new cast members for Gangs of London Season 2.

They are listed below


Waleed Zuaiter
Salem Kali
Fady El-Sayed
Aymen Hamdouchi
Jasmine Armando

What is the Gangs of London season 2 all about?
(Warning: Season 2 Spoiler Alert)
Although the gap between Season 1 and 2 is quite long all is well that ends well, it will be interesting to watch our favorite series coming back for the new soon. The series received good reviews from both critics and the audience.

In season 1 we've seen the series ends with the death of sean wallace. He was the strongest criminal in the whole series. The undercover cop decided to infiltrate the wallace family, Sean had messed up a lot of things that surely had a huge impact on the international crime section. We can expect sweet revenge thing here.

We've seen Elliot has resigned as a police position, Let's see what might come next with his character? What do you think? What will he do in the next season? Will he again go into police position? 
YOU MAY LIKE:- Money Heist Season 5 – Updated Release Date, TRAILER, [CAST], Plot and other detail
Is the Trailer for Gangs of London Season 2 Out Now?
A teaser trailer was released by Sky TV a few months ago.
How Many Episodes Will Be There in Gangs of London Season 2?
In season 1, there were 10 episodes in total and we expect the same pattern from Gangs of London Season 2 to have 10 episodes.
Where can I watch Gangs of London?
The first season of Gangs of London is currently available on AMC+. If you haven't watched them yet, Go and watch them on AMC+. 
STAY TUNED FOR ALL THE UPDATES ON YOUR FAVORITE TELEVISION SERIES, GANGS OF LONDON SEASON 2.