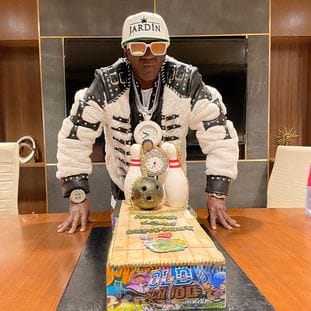 Flavor Flav, an American rapper aged 62 years, got almost seriously injured after a boulder fell on his car.
He was driving from Las Vegas to Los Angeles.
He hit the road on Tuesday while there was a winter storm that caused a giant rock to roll down a cliffside, allegedly hitting the right side of his car.
The giant rock shattered his white Audi's windshield. Later the car was towed away.
"He is very fortunate to be alive and realizes it was an extremely close call," said the Flavor of Love Alum's manager.
Related Topics:
Multiple cars are involved in a fatal accident on JTB
California Halts Pony.ai's Driverless Testing Permit After Accident
A State Accident Report Reveals New Details About the Talmadge Memorial Bridge Truck Crash
He arrived home safely with no injuries and he later told the news that he was really fortunate and grateful to be alive and that it was very close to death.