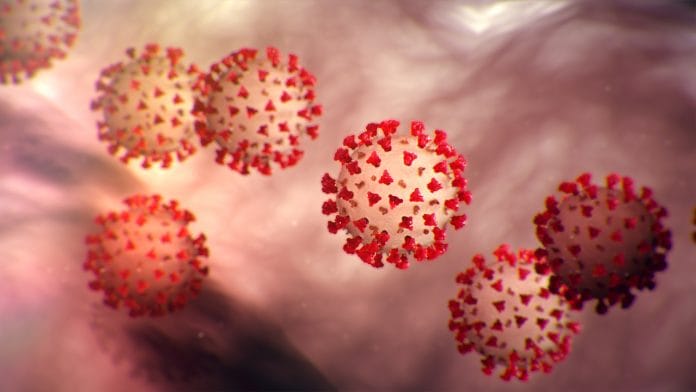 Border Review May Scrape COVID Test Requirements
The Queensland government is reviewing border requirements which currently see families faced with paying hundreds of dollars for COVID tests when entering the state.
Queensland is just weeks away from reopening to people from interstate hotspots, with the state's borders set to open once 80 percent of Queenslanders aged 16 and over are fully vaccinated.
Based on the latest figures, that could be between December 6 and December 12.
Under the state government's roadmap, all new arrivals must be double-vaccinated and have had a negative COVID-19 polymerase chain reaction (PCR) test within 72 hours before entering Queensland.
PCR tests are only available at private pathology clinics and they cost about $150.
Tests are free for people with COVID-19 symptoms, however, Medicare rebates are not payable for tests conducted for domestic or international travel purposes.
This means a family of four traveling into Queensland over Christmas, for example, could be hit with a $600 bill.
Commonwealth should pay for tests, Deputy Premier says
When asked if he thought $600 was a deal-breaker for most families, Queensland's Deputy Premier Steven Miles said he made "no apologies" for keeping Queenslanders safe.
"The fact is – being vaccinated and having a negative test will assist us to control the arrival of the virus into Queensland," he said.
"This is a really important step, this is a really significant easing of restrictions."
Mr. Miles said all tests should be covered under Medicare.
"The reason that those tests can't be provided free of charge is that Medicare requires that for a rebate, that tests need to be medically necessary," he said.
"I'd urge the Commonwealth to consider that these tests are part of our wider health response, and so, therefore, should be eligible for a Medicare rebate."
A spokesperson for federal Health Minister Greg Hunt said Queensland was "walking away" from its responsibilities to pay for pathology.
"As per the agreement at National Cabinet, COVID-19 testing for asymptomatic individuals (including to travel domestically within Australia) is a shared responsibility of the Australian Government and state and territory governments," the spokesperson said in a statement.
"The National Partnership on COVID-19 Response, which all governments have signed, includes a 50 percent funding contribution from the Australian government towards COVID-19 testing.
"The Commonwealth funds 100 percent of Medicare-funded tests and 50 percent of state-based tests.
"It is a surprise that Queensland is seeking to walk away from their responsibilities and their own decision, reducing their own expenditure on COVID safety.
"The Commonwealth has spent over $1.87 billion on pathology testing throughout the COVID-19 pandemic, we would welcome Queensland announcing their investment into pathology."
Stay tuned to HonkNews for more.