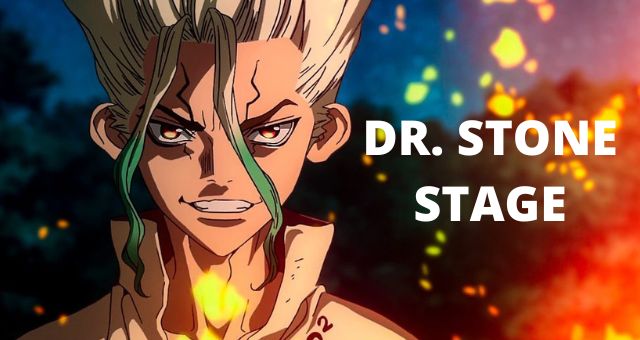 Dr. Stone Stage: Get Ready to See Senku Doing Real-life Science Experiments!
The Stone world is coming out from the pages of manga!
Many anime shows will soon be brought to life on stage, as it was just reported that Dr. STONE would be adapted into a live-action drama in Japan.
Dr. STONE Stage -Science World, is indeed a stage version of the Dr. STONE manga and anime series, in which two boys must redeem humanity after being petrified into stone. An actual science experiment and a plot developed from the original source will be featured in the stage play.
In March 2017, Boichi, best known for Sun-Ken Rock, and Inagaki, creator of Eyeshield 21, debuted the manga Dr. STONE on Weekly Shonen Jump, and the series finished on March 7, 2022. The manga got published both digitally and also in print by Viz Media. The manga was also released digitally in English by MANGA Plus.
This was not the first occasion a favorite anime series has been turned into a stage production. Spy X Family would be transformed into a musical, according to current news.
In October 2022, the Royal Shakespeare Company in the United Kingdom will cooperate alongside Studio Ghibli on a stage production of My Neighbor Totoro, and in May 2022, a stage version of the 2001 manga Fruits Basket became accessible to view outside of Japan.
So, let's see how much we know about this stage play.
Dr. Stone Stage: When Is the Play Releasing?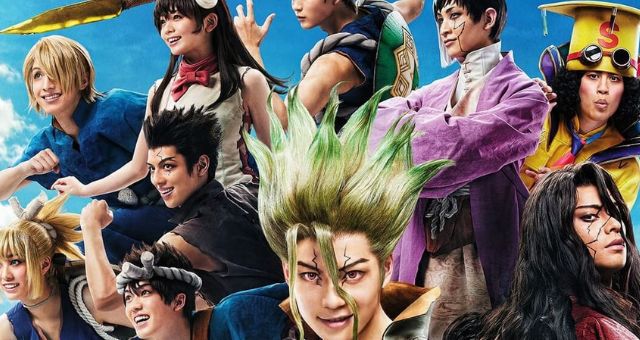 The Dr. STONE Stage has been adapted into a theatre play.  To advertise the manga, the stage drama will be performed in several towns throughout Japan.
Also Read:
Bastard!! -heavy Metal, Dark Fantasy: When Will the 400-year Old Wizard Going to Appear on Netflix?
Love on the Spectrum Season 3: What Do We Know So Far About the Beautiful Love Stories in the New Season?
From July 9 to 18, the drama will be performed in Tokyo, followed by a run at Kobe between July 21 to 24. The stage version will incorporate actual science experiments and is billed as "enjoyable for both parents and kids."
It's a 12-person cast for a theatre production. The show has been described as a family-friendly event by critics. They claim that not only youngsters but also adults will enjoy it. To keep it authentic, the creators incorporated some actual experiments into a theatrical performance. So, yeah Senku and the gang are coming with something exciting.
Dr. Stone Stage: Who Are the Main Cast Members of the Show?
The casting for the upcoming Dr. Stone stage production has been announced on the official website, with the full title of the stage play, on the other hand, being Dr. Stone. Science World is the setting. Tsubasa Kizu will be playing the role of Senku, the main character in the play. Taiju Oki will be played by Naoya Iwaki in the show.
The role of Kohaku will be played by Yume Nagatoshi. Other characters such as Chrome will be played by Shogo Tamura, Kinro will be portrayed by Takumi Nagatsuka, and Ginro will be performed by Tsukasa Taguchi.
Suika will be performed by Yuisa Ishida alongside Akari Miura both as a double cast, while Gen Asagiri will be played by Yuta Osumi and Tsukasa Shishio will be portrayed by Yuya Uno.
Dr. Stone Stage: What's the Storyline of the Play?
The stage play's plot is set in a futuristic world. However, the tale begins in the year 2019. The totality of human society is nullified by a sudden light. Every person on the earth froze and became stone. Thousands of years later, a youngster named Senku emerges from the frozen trap.
He tries to resurrect a few of his colleagues in order to restart civilization. However, he and his coworkers have disagreements. Suddenly, he encounters a technologically advanced society. Furthermore, he resolves all issues with their assistance and faith.
Also Read:
What Are Some of the Best 5 Anime From the Spring 2022 Season That Are Making the Sakura Flowering Period Even More Spectacular?
AMAIM Warrior at the Borderline: Get to Know the Latest Details About the Season 2 of the Mecha Anime
Let's explore Senku's scientific experiments in his human form, and find out all the answers in this fantastic Dr. Stone sci-fi stage play.
Is the anime over?
TMS Entertainment aired an anime tv series adaptation between July to December 2019. From January to March 2021, a season 2 of the anime series based upon that "Stone Wars" arc aired. In 2023, a third season will premiere. In July 2022, a television special named Dr. Stone: Ryusui will air.
After the second season's season finale aired, a successor to the Television show was revealed. Season 3 will premiere in 2023, according to the announcement made just at Jump Festa 2022 event. In July 2022, a television special named Dr. Stone: Ryusui will air, focusing just on the character Ryusui Nanami.
Outside of Asia, Crunchyroll is streaming the series, and Funimation did the dubbing.  In Southeast Asia, Medialink has the series' license and is broadcasting it on iQIYI.  On August 25, 2019, the anime's English dub premiered on Adult Swim's Toonami television program. On May 16, 2021, Toonami premiered Dr. Stone: Stone Wars.