I know you all love comedy series. But let me ask you all that have you ever watched Doc Martin? Doc Martin has come up with nine-season and yes when Doc Martin Season 10 will come, let us find out. Let us talk about the series and the release date of season 10.
Doc Martin: About the Show
Doc Martin is a British medical comedy-drama series. It was created by Dominic Minghella. The series was made after the comedy film Saving Grace of 2000. In the film, there was a character named Dr Martin Bamford.
Series nine-season has been released from 2004 to 2019. And it was announced in April 2020, that the tenth and final season of Doc Martin will be coming. And from September 2019, the ninth season was aired on the Network Channel ITV. And in 2006, on the occasion of Christmas, the film was released of total 92 minutes. There is a total number of 70 episodes in the nine-season.
The show revolved around Doctor Martin Ellingham (Martin Clunes), who is a vascular surgeon at Imperial College London. He has a fear of blood that is haemophobia, which is stopping him from practising surgery. He moved to Cornish Village in Portwenn, where he spent his entire childhood and lived with his Uncle Phil and Aunt Joan, where he holds the position of a general practitioner.
The show mainly focuses on Doc Martin's interaction with the local Cornish Villagers. Despite having a degree in the medical field, Ellingham was so abrupt and his social skills were also negligible. His emotionless behaviour was so disturbing for so many villagers. But later on, the villagers came to know about Doc Martin's fear of blood.
If you want to read about Anime Series KonoSuba Season 3, click here.
The Cast of the Show: Doc Martin
Martin Clunes as Martin Ellingham
Caroline Catz as Louisa Ellingham is a School teacher/headmistress.
Selina Cadell as Sally Tishell who is a Pharmacist
John Marquez as Joe Penhale (season 3) is a Police officer.
Eileen Atkins as Ruth Ellingham (season 5) is a retired forensic psychiatrist
Jessica Ransom as Morwenna Newcross (Season 5) is a Surgery receptionist.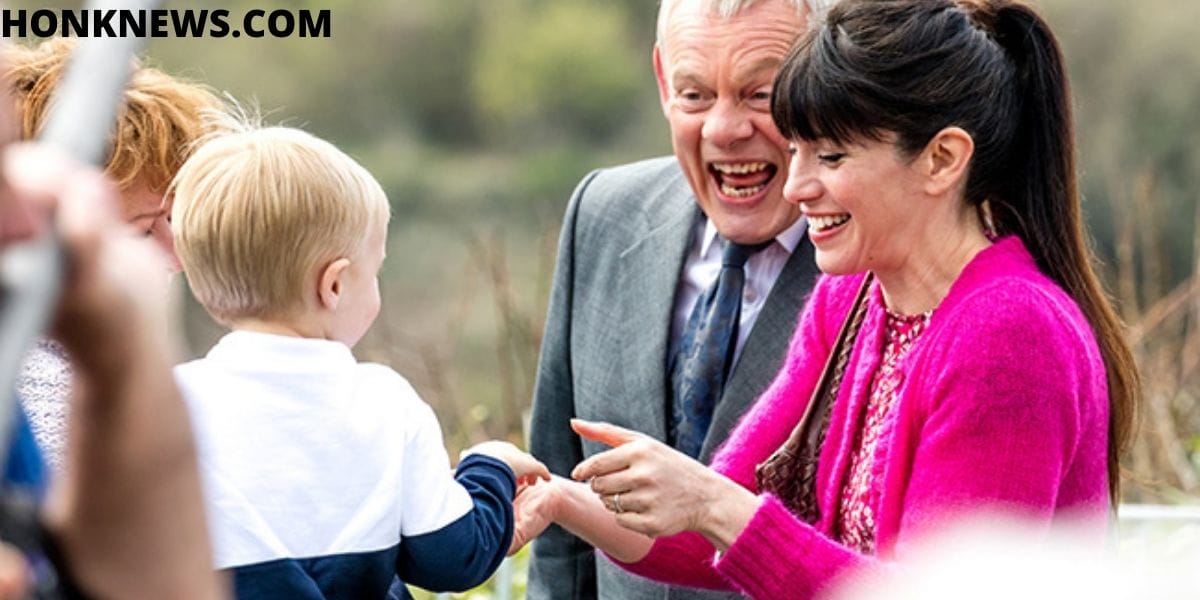 Doc Martin Season 10: Release Date
Doc Martin is one of the amazing comedy series. And the nine-season of the series have left us all surprised with its spectacular comedy. As announced by the director of the show Nigel Cole, it was confirmed the tenth season will be coming soon, as the confirmation was given in April 2020. But due to Covid-19 Pandemic, the final series was wrapped up. And the release was delayed to 2022.
When asked in an interview, the lead actor Martin Clunes said, "We have loved making nine series of Doc Martin. When we launched the series in 2004 we could never have imagined how much our loyal viewers would take to the grumpy Doc as they have. The series has avid fans both in the UK and throughout the world. We are thrilled that Doc Martin has topped the ratings every time. However, after sixteen years we now feel that the time has come to say goodbye. We will be making the tenth and final series in 2021. We are very much looking forward to returning to Cornwall to film it."
So yes, as I said the tenth season will be released in 2022. So till then don't waste your time. Go and watch all the nine-season of the show only on Netflix and Amazon Prime Video. 
And if you want to read more about Hangover 4, click here.