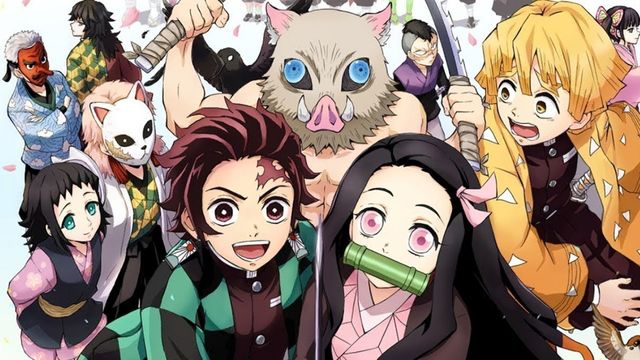 Demon Slayer Season 3- Everything We Know About the New Season
Here's all we know about Demon Slayer season 3 thus far.
We're still waiting on Demon Slayer season 3, but more information and perhaps a release date should emerge in the coming months. After all, we've already seen a quick preview of the upcoming season, as well as details on which manga arc it'll be based on. It doesn't appear that we'll have to wait long to find out what Tanjiro and company are up to next.
Meanwhile, we've scoured the internet for every shred of information on Demon Slayer season 3, also known as the Swordsmith Village arc. that there's the confirmation of the expanded character roster, as well as a first glimpse at the piece's new villain. It's all in our Demon Slayer season 3 guide.
Season 3 release date rumors for Demon Slayer
Nothing official has been announced, but we may expect Demon Slayer season 3 to be released within the next 12 months, possibly in mid-to-late 2023. We had thought that Fall 2022 would be a clear possibility, but in the COVID era, that was ultimately impractical. A Winter or Spring release (January-April 2023) is possible but Fall 2023 (September-October 2023) appears to be the most likely target.
Demon Slayer season 3 cast: who are the new characters and demons?
Tanjiro (Natsuki Hanae), Zenitsu (Hiro Shimono), Inosuke (Yoshitsugu Matsuoka), and Nezuko (Akari Kitou) will all reprise their roles in the Swordsmith Village arc.
Also Read- 'The Borgias' Cancelled- Series After Three Seasons
They are joined by two characters from the series: Mist Hashira Muichiro Tokito and Love Hashira Mitsuri Kanoji. Expect additional Hashiras and members of the Twelve Upper Moons/Twelve Kibuki to come in future seasons. Doma, one of the Upper Moons, is set to debut in Demon Slayer season 3, and an official drawing of the villain was recently revealed.
What is the Swordsmith Village plotline in Demon Slayer season 3?
The Swordsmith Village Arc is officially the third season of Demon Slayer. Don't worry, we won't go into too much detail about the source material, but we believe it will cover chapters 100-127 of the manga. Entertainment District Arc spanned a same range from 70 to 99, therefore this season is likely to comprise 12 episodes, give or take a few.
Unless there are severe deviations, Tanjiro should go to Swordsmith Village to receive a new weapon. As it happens, the community is home to an old weapon. But it's not quite that simple, with the plot including the Love and Mist Hashiras, as well as an Upper Rank demon or two.
Also Read- The Millionaire Detective Balance: Unlimited Season 2 Release Date!
On a larger note, the finale of Entertainment District hinted at the direction the program would most likely follow after Demon Slayer season 3. Tengen is no longer on the board, yet he is still alive and well. Tanjiro, he said Iguro, was his likely Hashira replacement. The Demon Slayers will be able to finally strike back at their ultimate target, Muzan Kibutsuji, from there.
The first Swordsmith Village teaser for Demon Slayer season 3 is now available.
The first Demon Slayer season 3 trailer was recently released. Unfortunately, it largely serves as a review of previous events.
There are some snippets of new video, though the Love and Mist Hashira can be seen individually in the sizzle reel, and a new blade (later carried by Tanjiro) is being manufactured at the Swordsmith Village. You may watch it.
FAQ's
Where can we watch the season?
In select areas, Netflix subscribers may now watch the first season.
2.  Is it a Manga series or not?
Yes, Demon Slayer is a manga series.
The release date of the series is not revealed yet, will update you soon once it will get revealed. Till the stay tuned for more such updates and visit   Honk News .