Chilling adventures of Sabrina is the adaptation of "Sabrina the Teenage Witch" which is a coming of age horror drama that revolves around Sabrina who is a half witch and half mortal. She is determined to fight away the evil forces that threaten her family and friends.
Seasons: There are 2 seasons with 2 parts in each season
Episodes: The total number of episodes in the series are 36.
Release date of part 4: The fourth edition of Chilling Adventures of Sabrina was released on 31st December, 2020.
Know everything about Station 19
Cast Of Chilling Adventures of Sabrina Part 4
The series features, 
Kiernan Shipka

as Sabrina Spellman

Ross Lynch as Harvey Kinkle
Lucy Davis as Hildegarde Antoinette "Hilda" Spellman
Miranda Otto as Zelda Phiona Spellman
Chance Perdomo as Ambrose Spellma:
Michelle Gomez as Mary Wardwell and Lilith / Madam Satan
Jaz Sinclair as Rosalind "Roz" Walker
Lachlan Watson as Theodore "Theo" Putnam
Tati Gabrielle as Prudence Blackwood
Richard Coyle as Father Faustus Blackwood
Gavin Leatherwood as Nicholas "Nick" Scratch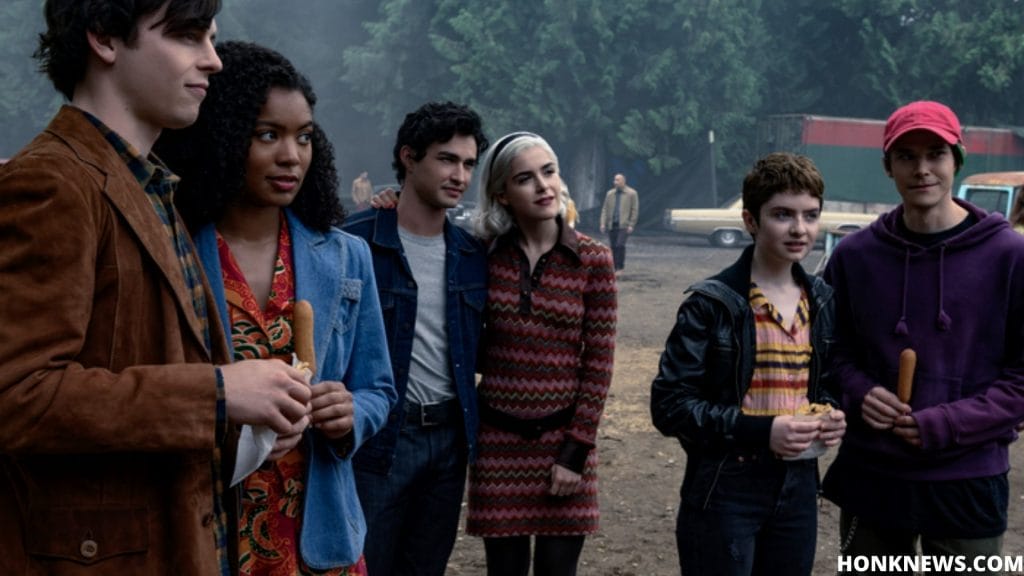 Learn about Chilling Adventures of Sabrina Season 3
Plot Of Chilling Adventures of Sabrina Part 4
The series starts off with Sabrina Spellman, half witch and half mortal trying to balance her life as a normal teenager and studying magic as well. She is set out to bring justice to the society and protect her town from all the bad happenings.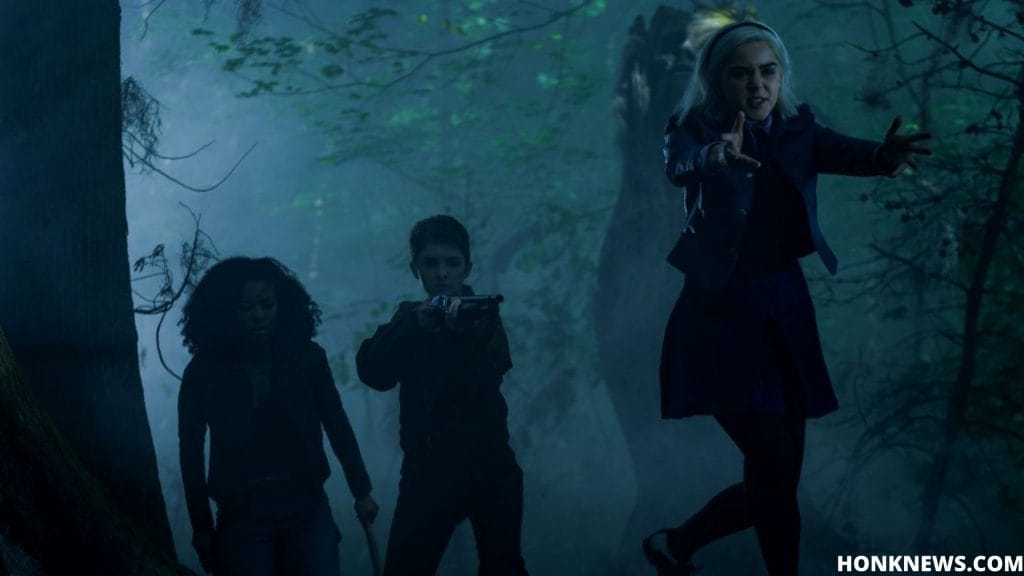 In part 4 of Chilling Adventures of Sabrina, you can see her fighting the eldritch terrors with her friends in order to protect Greendale, the fictional town the story is set in. You can also see the Fright Club in a life or death situation as they compete in battle of bands.
All the terrors of the town are leading up to the End Of The Things or The Void. As Sabrina encloses towards The Void she struggles with sadness and regret. She is on her way to overcome the cycle of destruction. But will she be able to do it? 
Read on Good Trouble Season 4
Trailer Of Chilling Adventures of Sabrina Part 4
Now that you've some idea about what the show is about, you can decide if you want to watch it or not! Start off by watching the trailer first, 
Where Can You Watch Chilling Adventures of Sabrina Part 4?
The series was made for Netflix and produced by Warner Bros Television. You watch the fourth part of Chilling Adventures Of Sabrina on Netflix itself. Previous episodes of the series are also available on Netflix.
Ratings For Chilling Adventures of Sabrina Part 4
Part 4 of the series got an approval rating of 67% on Rotten Tomatoes with an average rating of 7.13/10. The show was supported immensely by the audience but part 4 had way too many subplots and not enough time to showcase it.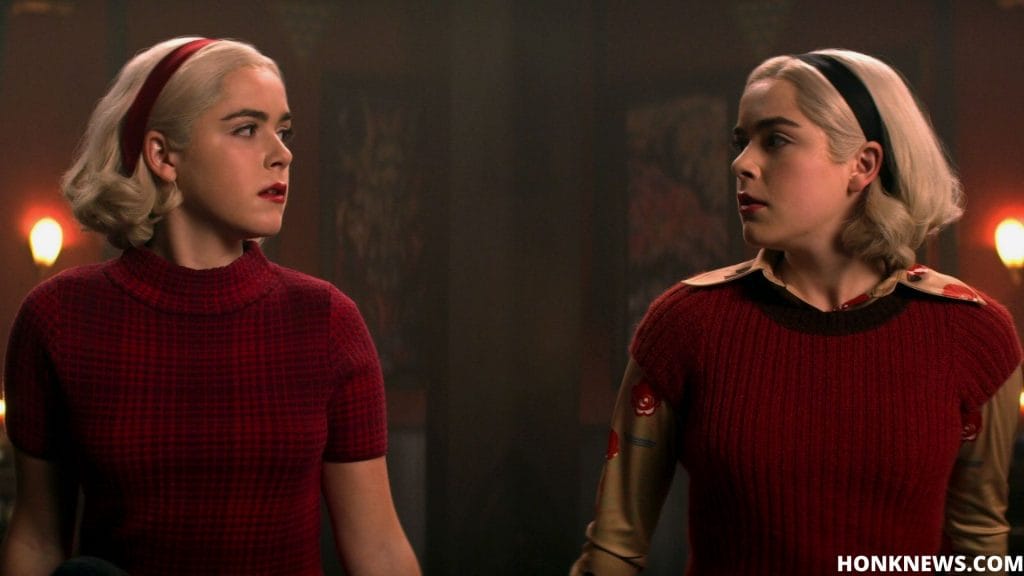 Here are the details of The Chilling Adventure of Sabrina is Cancelled at Netflix!!
Will There Be A Part 5 of Chilling Adventures of Sabrina?
Unfortunately, Part 4 of the series was the finale season of the show. There won't be a part 5 as the show was cancelled in July 2020. The showrunner in an interview mentioned, "Working on Chilling Adventures of Sabrina has been an incredible honor from day one."
Sabrina the teenage witch was loved by all but all good things must come to an end. We can always look back on the series and cherish the moments! If you're an Archie comic fan do check out Chilling Adventures of Sabrina, if you haven't already!