Have you ever watched Black Mirror? The sci-fi dark comedy series which left us all stunned since 2011. And you know what Black Mirror Season 6 will be released soon, but when? Let us find out. My words will help you to have better knowledge about the show and the whole series.
Black Mirror: About the Show
Black Mirror is a series created by Charlie Brooker in the year 2011. This British dystopian science fiction anthology television series was a long-run hit and it even left us all stunned with its spectacular drama. Annabel Jones and Charlie Brooker are the showrunners of the program.
The show highlights the effects of technologies and the time era it reflects, that is of more anticipation as the reflection of modern society is portrayed. The show even highlights the essence of the future in a dark and satirical tone to make us all understand it, and it even uses light experiments to showcase any scenario.
The Twilight Zone is an older anthology series. And the making of Black Mirror was truly inspired by this old series. But that series was involved in some controversial issue. So later on, when Booker was creating Black Mirror he kept in mind a few basic norms, as in the highlighted humans relationship with technology, and he even crafted those stories that were much related to how we are living now.
On Channel 4, the two series of Black Mirror was premiered in 2011 in the month of December and the other one in 2013 in the month of February. Later on, in the year 2015, the series was purchased by Netflix. And the third and the fourth season were released. Both the season have six episodes each.
The third episode was released in the year 2016 on 21st October. And the fourth episode on 29th December 2018. The fifth series was released on 5th June 2019, and the total number of episodes in the series was three. And on 28th December 2018, the standalone interactive film titled Black Mirror: Bandersnatch was released.
The show has received various awards and was even nominated. The show won eight Emmy Awards for San Junipero, USS Callister, and Bandersnatch. The show also won three awards in the Outstanding Television Movie category.
Black Mirror Episodes and Cast
SEASON ONE 
1. The National Anthem
Cast: Rory Kinnear, Chetna Pandya, Lindsay Duncan, Alex Macqueen, and Lydia Wilson.
2. Fifteen Million Merits 
Cast: Daniel Kaluuya and Jessica Brown Findlay
3. The Entire History of You 
Cast:  Toby Kebbell, Jodie Whittaker, and Tom Cullen
SEASON 2
1. Be Right Back
Cast:  Hayley Atwell and Domhnall Gleeson 
2. White Bear
Cast: Lenora Crichlow, Michael Smiley, and Tuppence Middleton
3. The Waldo Moment
Cast: Daniel Rigby, Chloe Pirrie, and Jason Flemyng
Special Episode: White Christmas
Cast: Jon Hamm, Rafe Spall, Oona Chaplin, Janet Montgomery, and Rasmus Hardiker
SEASON 3
1. Nosedive 
Cast:  Bryce Dallas Howard, Alice Eve, Cherry Jones, and James Norton
2. Playtest 
Cast: Wyatt Russell, Hannah John-Kamen, Wunmi Mosaku, and Ken Yamamura
3. Shut Up and Dance
Cast: Alex Lawther and Jerome Flynn
4. San Junipero
Cast:  Gugu Mbatha-Raw and Mackenzie Davis
5. Men Against Fire 
Cast:  Malachi Kirby, Madeline Brewer, Ariane Labed, Sarah Snook, and Michael Kelly
6. Hated in the Nation
Cast: Kelly Macdonald, Faye Marsay, and Benedict Wong
Read more about Black Lightning Season 4. 
SEASON 4
1. USS Callister 
Cast: Jesse Plemons, Cristin Milioti, Jimmi Simpson, and Michaela Coel
2. Arkangle 
Cast:  Rosemarie DeWitt, Brenna Harding, and Owen Teague
3. Crocodile
Cast:  Andrea Riseborough, Kiran Sonia Sawar, and Andrew Gower
4. Hang the DJ
Cast: Georgina Campbell and Joe Cole
5. Metalhead 
Cast: Maxine Peake
6. Black Museum 
Cast:  Douglas Hodge, Letitia Wright, and Daniel Lapaine
SEASON 5
1. Striking Vipers 
Cast: Anthony Mackie, Yahya Abdul-Mateen II, and Nicole Beharie[3
2. Smithereens 
Cast: Andrew Scott, Damson Idris, and Topher Grace[
3. Rachel, Jack, and Ashley too
Cast: Angourie Rice, Madison Davenport, and Miley Cyrus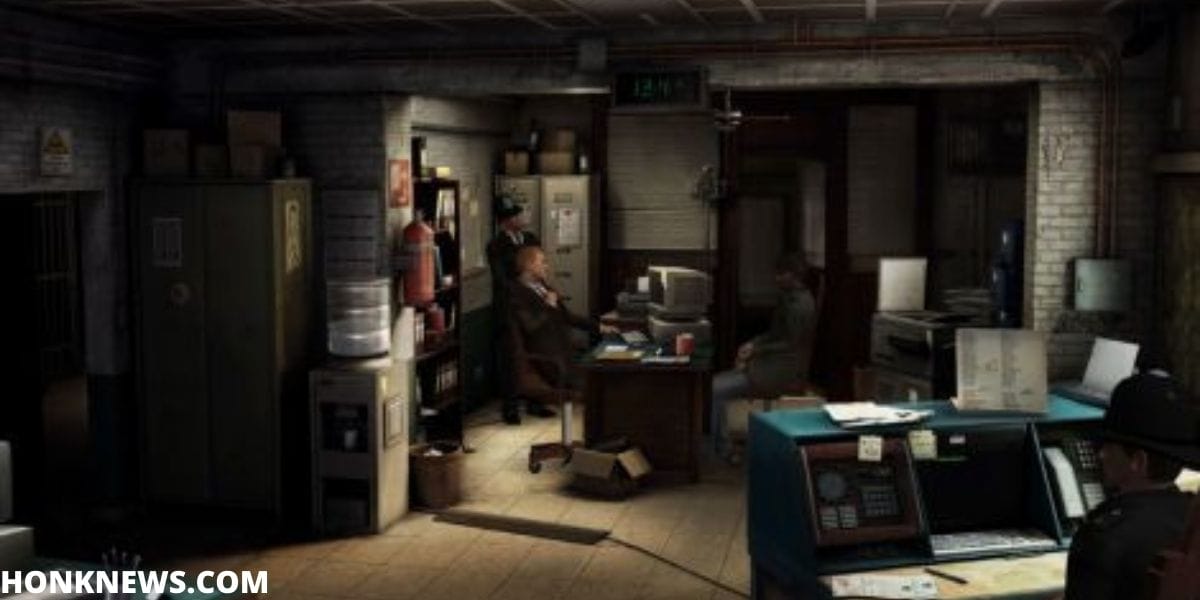 Black Mirror Season 6: Let Us Know More 
It's been two years since the last season of Black Mirror was released. And till now there is no news as of now that Black Mirror season 6 will be released or not. This is confirmed that season 6 is not canceled but when it will be released, the news is confirmed yet.
But various reports have confirmed that season 6 will be released maybe by 2022. So don't worry, you just watch the five-season of the show Black Mirror on Netflix now.
And if you want to read more about Gravity Falls Season 3, click here.