Thriller movies are regarded as all-time favorites of millions of streamers. It is the pinnacle of entertainment, with a fantastic narrative, action, tension, sarcasm, humor, and, most importantly, thrill.
Given the popularity of action films, it's no surprise that Netflix has a large variety available in all of its regional Netflix libraries. Netflix's collection is the comprehensive, despite the fact that other streaming services have a lot of content in this area.
| Black Friday Deals Today | Buy Link |
| --- | --- |
| Today Deals | |
| Laptops | |
| Computer & Tablets | |
| Tv Deals | |
| Gaming Accessories | |
| Fashion Deals | |
| Smart Home | |
| Beauty & Personal | |
| Smart Household & Kitchen | |

Check out our list of the best thriller movies if you're looking for a perfect dose of amusement. Our choice is based on the notion that if you enjoy the thriller genre, you must see these.
Though all of these films are accessible on Netflix, some of them are only available in the United States, demonstrating that Netflix in the United States is superior to any other library.
Fractured
The story of the movies revolves around a father who believes that the hospital is hiding a secret after the disappearance of his wife and daughter. They visited the emergency department and now the husband is unable to find them.
The hospital administration denied any involvement but certain clue hint that they indeed have some kind of role. Can the father find his family and uncover hospital's secrets?
Th story revolves around a man who is trying to protect his family and loved one. He is moved to a corrupt town and have to deal with corrupted characters who are trying to ruin his life.
Can he accomplish his goal of protecting his loved ones or will he fall to the depth of greed, deception, and corruption?
Things Heard & Seen
After relocating with her husband to a small village, a young artist begins to believe that their new house is hiding some terrible secrets.
As she investigates the past happening, she uncovers the mysteries that can make her life hell.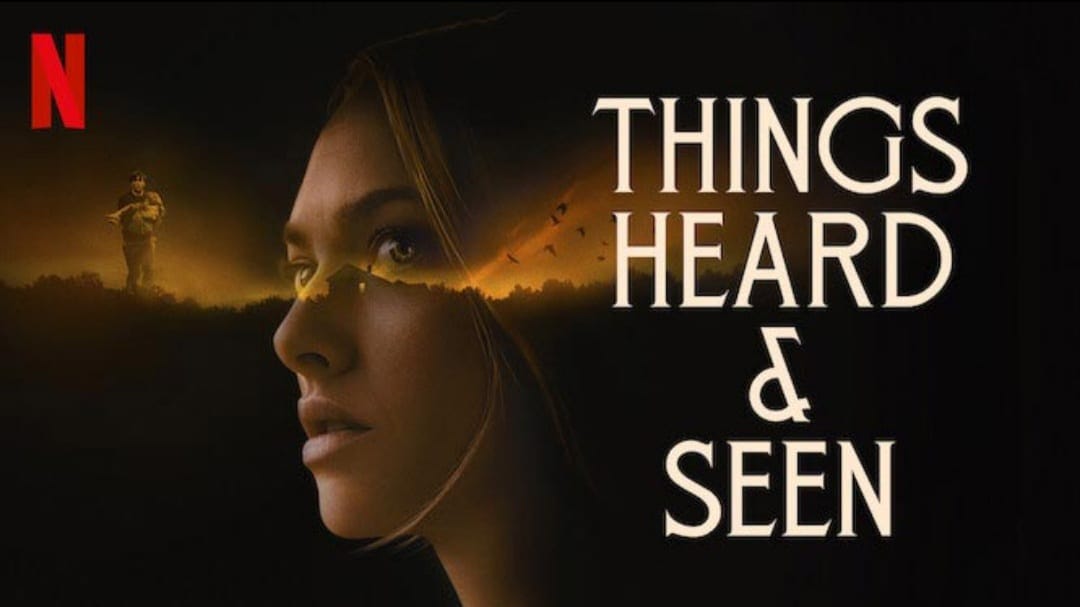 The Call
A veteran operator for an emergency call-center, Jordan saves lives daily as part of her job, but when a young woman's frantic report of a prowler ends tragically, Jordan is devastated.
She decides to pack it in on the front lines and instead teach others the ropes of the high-pressure job. But when a call from a kidnapped teen comes in, Jordan takes charge as never before and turns the girl into a partner in helping to save her life.
Eli
The story revolves around a boy who was trapped in a haunted house for the treatment of a rare disease by a mysterious doctor.
Extinction
A man is living a normal life when everything comes crashing. After having recurring nightmare about the impending destruction, he tries everything to save his family.
I Care A Lot
A legal guardian is duping the older adults by making them seems like they need assistance. She enrolls them in the assistance program and take their properties as their guardian.
When the shady legal guardian tries to defraud a woman with ties to a powerful mobster, she gets herself into serious trouble.
The guardian made a mistake and now has to deal with the consequences. It's one of the finest thriller movies because of the narrative, suspense, and action.
The Woman In The Window
Dr. Anna is agoraphobic so she does not leave her house. She keeps an eye on her neighbor. Currently, she is focused on the Russel family who seem to be living their lives perfectly. During her watch, she saw something she shouldn't and report it to the local police but will they believe her?
The Platform
If you are a fan of dark scene and understanding the basic huma psychology, The Platform is the perfect option for you. Set in an advanced version of a prison, the movie reflects how the human exhibit the worst behavior in different scenario.
The division of the food system is pretty crazy where the food is piled on a single platform and send to different levels. Once a level gets done with the food, it is sent to the next one. The lowest level barely has any food.
The piece is an apt reflection of how the society work making it one of the most impressive thrillers.
Ma
A bunch of teenagers ask a lady to buy alcohol for them. It seems like an innocent exchange but when she insists the teenager to call her Ma, things take a weird turn.
Closing
Our selection of the finest thriller films will keep you entertained for the entire week. If you still want to watch more thriller movies, look for Netflix collections from other countries.
When it comes to circumventing geo-blocking, a VPN might be your greatest friend. You'll never have to worry about a title being unavailable in your location if you use a VPN.
Now all you need is a sofa, some buddies, and a big bowl of nachos!