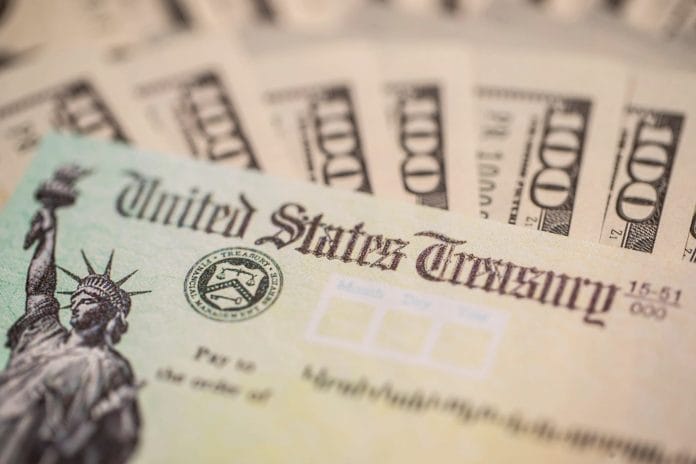 Some states are handing out stimulus cheques, which may surprise some citizens before Christmas.
California, Connecticut, New Mexico, Vermont, Tennessee, New Hampshire, and Florida are among the states that have issued stimulus money to people.
These payments are based on a variety of factors in various states, such as work titles and income.
Some folks may not even be aware that they are eligible for this assistance.
Before the holiday, these are the 7 states that are assisting their inhabitants.
California taxpayers who submitted their 2020 tax returns by Oct. 15 began receiving payments.
In addition, these people earned less than $75,000 each year.
On Nov. 29, over 800,000 cheques were sent out.
These stimulus checks range in value from $600-$1,100.
There is a Back to Work stimulus program in Connecticut that began on May 30, 2021. It will conclude on December 31, 2021.
Your eligibility will be influenced by factors such as when you filed for unemployment and how long you were on it.
Residents must have a job in order to get the payments, which are worth $1,000.
Teachers and principals in Florida are being paid $1,000.
These stimulus checks began to be distributed in August.
New Hampshire is giving a $1,086 one-time grant to families with three children who have no income.
New Mexico has reopened its stimulus money applications to people who did not get assistance over the summer.
In August, the checks totaled $750.
Rutherford County Schools in Tennessee are paying full-time teachers $1,000 and part-time instructors $500.
These reimbursements are for employees who worked for the district from October 1 to December 17.
Anyone who stays with the district from January to March 2022 will get an additional $500.
Those who work from January to May 2022 will get an additional $500.
The incentives for 2022 will be available to new workers recruited in December.
For anyone transferring due to unemployment in the hospitality or construction sectors in Vermont, the state is paying up to $7,500 in relocation fees.